Custom Remote On-line Intuit QuickBooks® Training
Personalized one-on-one training
We are your personal QuickBooks tutor – except you don't have to stay after class. We answer your specific QuickBooks questions that you need to know to do your job. We can also answer your questions on how to make QuickBooks work with the other Microsoft Office programs.
Learn what you want from YOUR DESK on YOUR SCHEDULE and at YOUR PACE!
We perform our training by connecting our computer to yours. We can see exactly what you are doing and where we can lend assistance. It's just as if we were sitting next to you at your desk and guiding you thru the rough spots. Read more about our remote training methods here.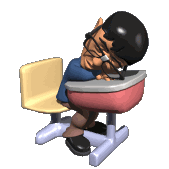 Better than any tutorial or class
(see our 10 reason why below)
Don't waste 2 days in a class or scanning thru a video only to learn half of what you wanted to know. We know you have specific tasks to accomplish at work, and we reveal how to do them quickly and efficiently. We cover the material that is important to you – not what some tutorial or CD thinks is important.
Easy to digest 1 or 2 hour segments
Experience shows that people learn best in shorter chunks of time. Since our training is specific to your needs, we can cover exactly what you need to know in less time than any classroom setting or tutorial. Our short focused sessions are also easier on your schedule.
Dollar for dollar – we proudly offer the best training value on the web
Your time is precious. That's why we don't waste it covering topics and procedures that you don't need. And since we provide remote training, you are not paying extra for fancy facilities. Likewise, you won't be missing a day or two from work. You pay only for targeted custom training. At only $95/hour, it's the best use of your training dollars and time.

Free 3 months of unlimited email/phone support
We are so confident this will work for you, we include 3 free months of unlimited email/phone support following your training should you have a follow up question.
Special 30 minute offer
Have a quick question? We can handle them too! We offer 30 minute sessions for quick spot help when you need it. Now only $49.95.

Training Qualifications
June McGroary, your instructor has over 20+ years experience in the classroom and with one-on-one training. She is also a Microsoft Certified Trainer and Microsoft Certified System Engineer.
10 Reasons our training is better than a class or video
We Do

Answer your specific questions about QuickBooks
Answer your questions about interfacing QuickBooks with your other programs
Work with your data and your issues
Work at your pace
Easy to digest 2 hour chunks
Cover more material that you need for your job in 2 hours than most cover in 2 days.
We get you out of work on time
Provide unlimited follow-up support for three months

We Don't

Waste your time teaching you things you don't care about
Waste your money paying for fancy training facilities
Cancel classes
We don't send you on your way and say "good luck"
Hmmm … did we just list 12 reasons?
We love to under promise and over deliver. We could have listed even more … but then we'd just be braggin'.
5 ways we save you time and money
Laser focused training – just what you need and none of the rest
You pick the topics and time
2 hour chunks (shorter than some meetings you attend)
Add your valuable time to 2 days in class and tell me who's more cost effective?
Not even counting your work time – what is your time worth away from your family?
New to QuickBooks? Don't know what to ask?
We have an introductory package just for you. We teach you everything you need to get started with Intuit QuickBooks:
in less time to attend a class (done in two 2 hour sessions)
at your own pace
at your skill level
focusing on what you need for work
introductory price package discounted: $350 for four hours
We cover the following items in our Intro to QuickBooks class:
Part I- Learning the Basics Tools to Enter Transactions
Install and setup up QuickBooks software (extra $50)
Navigating around QuickBooks-using shortcuts, menus, etc.
Setting up QuickBooks (using a Chart of Accounts supplied by the Accountant)
Setting up customer, vendor, and bank information
Entering sales and invoices
Receiving payments and making deposits
Entering and paying bills
Note: After learning the basics, you should be able to enter at least two week's worth of your business transactions to get prepared for Part II of the your training.
Part II Working with Other Account Types and Creating Reports
Working with Other Account Types-credit Card; asset accounts; liability accounts, etc.
Tracking and paying Sales Tax
Creating Reports to analyze business data- Getting Quick Reports; Creating Formal Reports and Graphs to understand your Business- Accounts Receivables and Payables reports, etc. Present data from your tables by creating reports
So let's get started!
Fill out our Getting Started Form. It's quick, easy and there is no obligation!
What you need to know…when you need to know it!
We want to be your training resource!
If you still have any questions, contact us. We are here to help.